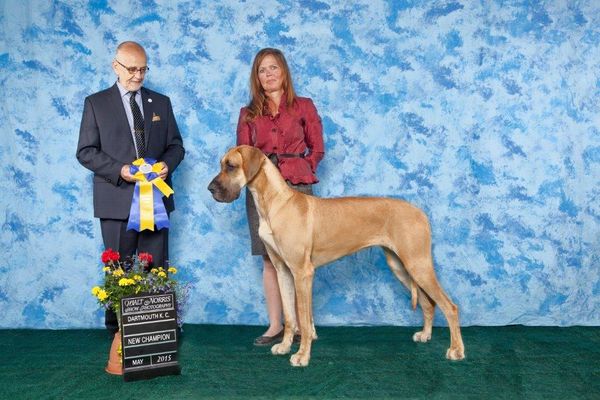 Dartmouth show --May 9/2015 Porche BOW both shows to finish her CKC championship! Sky SB  both shows.

                                                    
Tantramar K ennel club -- May 16/17  Sky SB all 4 shows. Porche BOS for 3 shows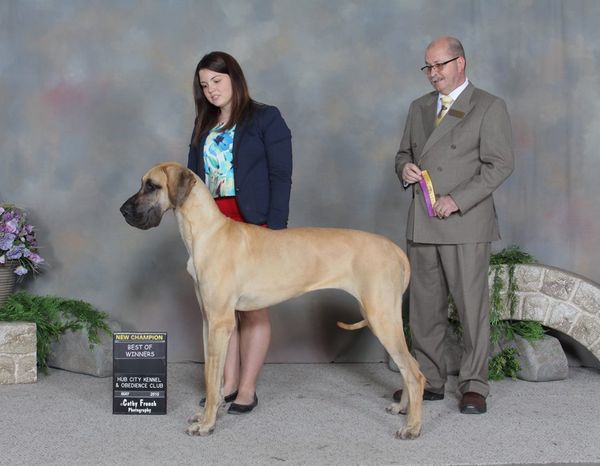 March 13- 15 2015 ---Halifax show -- Sky BOS for 2 GCH points   Porche WB for 1 point
March 28/29 - Cobequid show--- Sky SB on both days for 2 more GCH points
April 11/12 -- CFC show --  Sky obtained her CFCchampion title ----------
This is her 3rd championship.

                              ----- CKC CH /CFC CH , BIS JR CH Britlinblues Get Of Off My Cloud 


                             Porche -- Was BOB and a group 3. Well done Jill.

May 3 --Moncton-- Sky - SB for another 2 points toward her GCH title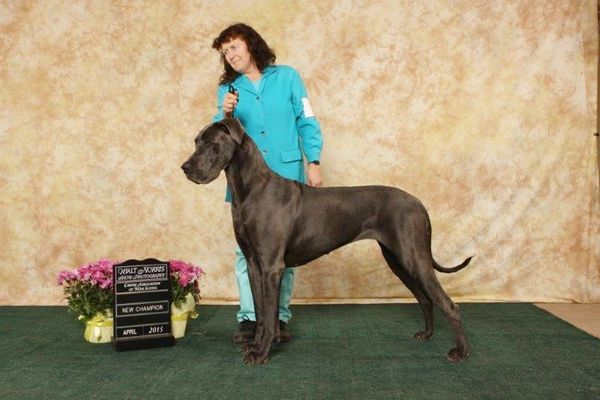 COBEQUID DOG CLUB OCT 11/2014 --Sky - SB for 2 Championship points. Leo WD- for his first point. Porcha, Leo sister was BOW- for 2 points.
                                     OCT 12/ 2014---- Tonka BOB, her son Leo WD
,
BOW
,
BPIB, and BOS!! He went on to capture Best puppy in Group!!
                                     Only 6 months old and his
first
 weekend of showing! Porcha was WB. So it was a clean sweep for Britlinblue kennel 
Pictou County Kennel Club Sept 6/7 2014-- Show 1- Bobhi - BOB, Tonka -- BOS. Show 2--Tonka BOB.
,
Bodhi- BOS
                                     Show 3-- Tonka BOB and Group 3, Bodhi -- BOS  Show 4 -- Tonka BOB
,
Bodhi BOS